Contents

2004–2007
2007–2010
2016–present
Seven HD Digital
2004–2007
Originally, channel 70 was occupied by Seven HD Digital, a part-time high definition simulcast of Seven. When native HD content was unavailable, a promo loop showcasing extracts from a variety of Seven's programs was run.
Seven HD
2007–2010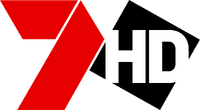 In October 2007, the channel was renamed Seven HD and was relaunched as a full-time high definition simulcast of the Seven Network's main channel. From December 2007 until October 2009 it featured unique breakaway programming separate from Seven's main channel. Seven HD was discontinued in September 2010 and its high definition bandwidth was replaced by 7mate on channel 73.
2016–present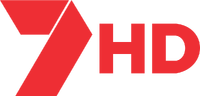 The channel was revived on 10 May 2016, reducing 7mate to standard definition. However, the channel returned as a simulcast of Seven's main channel in Melbourne and Adelaide only, with Sydney, Brisbane and Perth streaming 7mate in high definition as "7mate HD". This is to allow upcoming AFL matches to be aired in high definition in all capital cities. 7mate HD briefly became 7HD in August 2016 to broadcast the Rio 2016 Olympics in high definition in all capital cities.
Seven HD initially had no unique on-air branding, utilising the mainstream Seven branding, with the new logo only featured in on-air promotions for the AFL. On 20 July 2016, a small "HD" mark was added to the bug and logo animation.