2015-present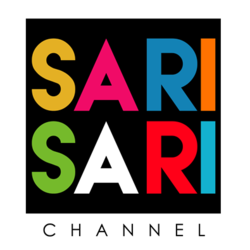 Sari-Sari Network is a 24-hour general entertainment channel joint-ventured by TV5 Network, Inc., through Cignal Digital TV and Viva Communications Inc.. Named after the Philippine Sari-sari store, it offers a variety of shows from the portfolios of Viva TV and TV5.
Also, the Sari-Sari Network, will be delegated as official production outfit to handle all entertainment programs of TV5 after Viva Communications chief Vicente "Vic" del Rosario, Jr. was appointed as the network's entertainment head, replacing Wilma Galvante, following retrenchment on TV5's main entertainment department.
Ad blocker interference detected!
Wikia is a free-to-use site that makes money from advertising. We have a modified experience for viewers using ad blockers

Wikia is not accessible if you've made further modifications. Remove the custom ad blocker rule(s) and the page will load as expected.