This article is being considered for protection.

You can discuss it at Talk:SIC. This page should be protected for the following reason: Recent vandalism by Mort the Mouse Lemur.
1987-1992 (prelaunch)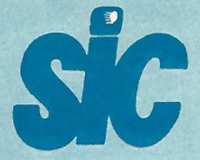 This logo was used when the company was registered and was never used on air. At the time, Granada Television had a 20% interest in SIC, together with Impala, Expresso and Projornal. What happened to Granada's investment is unknown as it left before Globo started to take a significant position before regular broadcasts started.
1992-1997
SIC was launched in 1992. The original logo was designed by Hans Donner (designer of the famous Rede Globo logo).
1997-present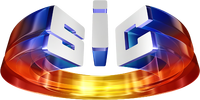 An SVG version of this logo is recommended but not required. You can help Logopedia by uploading it here.
The present logo (slighty altered) was first appeared in 1997.
Other
For other related logos and images see: SIC/Other