SBS Transit is one of Singapore's main leading public transport company in Singapore since 1973. From 1973 to 2001, SBS Transit was known as just SBS (Singapore Bus Services) and during that era, SBS only run buses.
In 2001, the Singapore government assigned SBS to operate Singapore's latest and most expensive (in 2003) NEL MRT (North East Line Mass Rapid Transit) Line, Sengkang LRT (Light Rail Transit) Line and Punggol LRT Line. SBS renamed itself to become SBS Transit. Since it's rebrand, SBS Transit continues to provide more and better transport services for Singaporeans such as adding more buses and opening Singapore's longest underground automatic rail line, the Downtown MRT Line.
1983-2001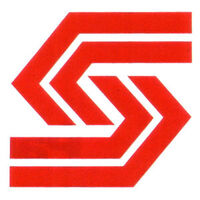 2001-Present
Ad blocker interference detected!
Wikia is a free-to-use site that makes money from advertising. We have a modified experience for viewers using ad blockers

Wikia is not accessible if you've made further modifications. Remove the custom ad blocker rule(s) and the page will load as expected.