Súdwest Fryslân
2011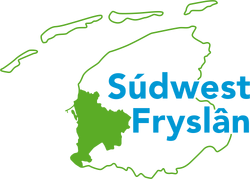 Súdwest Fryslân was created on 1 January 2011, from the merger of the municipalities of Bolsward, Nijefurd, Sneek, Wûnseradiel, and Wymbritseradiel.
Súdwest-Fryslân
2011-2013
On 26 May 2011, following a meeting, the name was changed to "Súdwest-Fryslân", the hyphen was added to make the name more acceptable to the spelling rules.
2013-present

On 1 January 2014, the western part of Boarnsterhim was merged into Súdwest-Fryslân.