Tretya Programma TV SSSR
1965-1967
This article or section lacks a former logo at the moment. You can help Logopedia by uploading it here.
Vtoraya Programma TV SSSR
1967-October 1991
The network was moved to the 2nd channel since the Moscow Program moved to the 3rd channel.
RTV
October - December 1991
RTR
December 1991-1992
1992-1993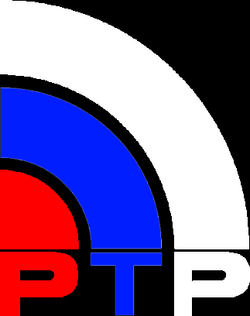 1993-1998

1998-2001

2001-2002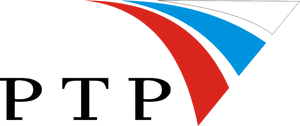 Rossiya
2002-2008
2008-2010

Russia 1
2010-2012

As part of the introduction of VGRTK's new identtity, on January 1st 2010, "Russia" was renamed "Russia 1" and adopted a new logo with the word "Russia" inside a blue rectangle and number 1 in a red square.
March 2012-present
The font of the text was changed in 2012 to Russia-Bold typeface.
On December 24th, Russia 1 announced the opening of temporary extra timeshift versions of the channel in addition to +2, +4, +6 and +8. All new extra channels were launched on December 31st 2017 and stopped broadcasting on January 2nd 2018.