Eclipse Sports Radio
2014-2015

This dual format service eventually launched across Central Scotland on June 5th 2014 via the regional DAB platform. It broadcast sports coverage, but also Classic Rock at all other times.
Eclipse Rock Sport
Early 2015
In early 2015, the name was changed to better reflect the stations dual format.
Rock Sport Radio
2015-present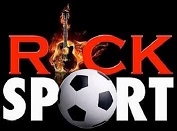 A few months later, the service dropped the 'Eclipse' part of the name.
Ad blocker interference detected!
Wikia is a free-to-use site that makes money from advertising. We have a modified experience for viewers using ad blockers

Wikia is not accessible if you've made further modifications. Remove the custom ad blocker rule(s) and the page will load as expected.