1994-2001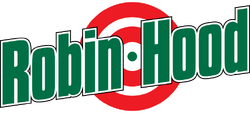 Robin Hood was a shortlived Swedish superstore chain. It was introduced in 1994 and was integrated into the Coop Forum chain in 2001.
Some Robin Hood stores run by independent cooperatives remained, but were also converted later on.[1]
Ad blocker interference detected!
Wikia is a free-to-use site that makes money from advertising. We have a modified experience for viewers using ad blockers

Wikia is not accessible if you've made further modifications. Remove the custom ad blocker rule(s) and the page will load as expected.