Ratsada, formerly 24 Oras Western Visayas and Ratsada 24 Oras, was a Philippine regional news program aired over GMA Western Visayas (GMA Iloilo Channel 6 and GMA Bacolod Channel 13 & 30) It provides news and features around Iloilo City and Province of the same name and the rest of Western Visayas and Negros Island Region (particularly Bacolod City). The newscast airs every Monday to Friday 5:00 to 5:30 pm with its GMA Iloilo broadcast center located at MacArthur Drive, Jaro, Iloilo City. It is also simulcast over radio slightly-delayed basis on via Super Radyo DYSI 1323 kHz AM and simulcast over GMA Channel 2 Kalibo and GMA Channel 5 Roxas live. This is the first Hiligaynon-speaking regional newscast of GMA Regional TV.
To strengthen its commitment of bringing the latest, most credible and most comprehensive news from the region, in July 2013, Ratsada started its international broadcast on GMA News TV International alongside other newscasts Balitang Amianan, Balitang Bisdak and 24 Oras Davao.
Ratsada
1999-2004
2004-2009
2009-2011
2011-2014, 2016-2017
2017-present
On January 2, 2017, the newscast updated its opening billboard and lower third graphics similar to 24 Oras, together with other newscasts Balitang Amianan (Dagupan), Balitang Bisdak (Cebu) and 24 Oras Davao (Davao)
24 Oras Western Visayas
2014-2015
Ratsada 24 Oras
2015-2016
National
---
---
---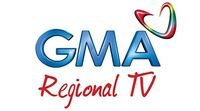 Ad blocker interference detected!
Wikia is a free-to-use site that makes money from advertising. We have a modified experience for viewers using ad blockers

Wikia is not accessible if you've made further modifications. Remove the custom ad blocker rule(s) and the page will load as expected.