RTS 4
2005-2008

Launched experimentally in 2005, RTS 4 was the first digital only channel in Serbia, till 2008 when it became a channel of culture and arts, and renamed to RTS Digital.
RTS Digital
2008-2015
PTC
|D|G|TAL logo had a huge influence on other RTS channels to redesign their logos, after many years, to a new style.
RTS 3
2015-present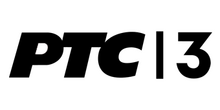 From 8th of june, RTS Digital, after 7 years of airing, thus ending the process of digitalisation in Serbia, was rebranded to new RTS 3, dedicated to culture and arts. Sadly it isn't going to be the successor of the old RTS 3K.