This article is being considered for protection.

You can discuss it at Talk:RTP2. This page should be protected for the following reason: Frequent vandalism by Alexandra and disruptive edits by Dan Oregon.
RTP2/II Programa
1968-1978
RTP2 was launched on December 25, 1968, occupying two hours of RTP1's schedule during the night time. Despite this, there was no official logo for the network since the logo used was the main RTP logo and in order to distinguish the two channels and though RTP2 was the legal name, the channel had to be identified as II Programa until 1978.
RTP2 (first era)
1978-1982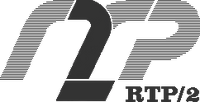 A better version of this logo is needed, due to the picture quality, inaccuracies or other issues with the uploaded logo. You can help Logopedia by uploading it here.
1982-1986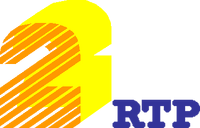 1986-1987
1987-1989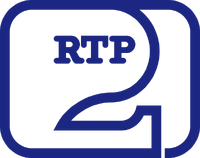 RTP Canal 2
1989-1990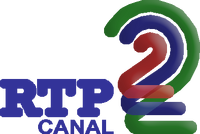 In 1989, RTP2 was renamed as RTP Canal 2.
RTP2 (second era)
1990-1992
In 1990, RTP Canal 2 became RTP2. The logo has a white "2" with RTP words on the right.
TV2
1992-1996
In 1992, RTP2 became TV2. The logo has a silver "TV" words with the yellow ribbon forming a "2".
RTP2 (third era)
1996-2002
1996-1998
In 1996, TV2 was renamed again as RTP2. The logo had a yellow box with the number "2" inside with the "RTP" words on the bottom. (different for RTP1).
1998-2002
Same as the RTP1, RTP2 had a slight update in 1998.
2002-2004

In 2002, RTP2 gets a new look. The box and the "RTP" words were retired from the logo, and the "2" became dark red (white during on-air).
2:
2004-2007
At that period, RTP2 was known as 2:, pronounced and alternately spelled as a dois: ("[the] two:"), with identity designed by Brandia Central.
The logo appeared for the first time in December 2003 on a RTP2 promo.
Different of the 2002 logo. The 2: has 14 squares forming a "2" and 2 squares forming a ":". The logo was replaced in 2007.
RTP2 (fourth era)
2007-2016

In 2007, 2: was renamed again as RTP2. The logo was very different than the RTP1. Identity designed by Brandia Central.
2016-present
On May 9th, the channel introduced its new look at 21:00 (GMT).
Other
For other related logos and images see: RTP2/Other