RBS TV
1983-1992
1992-2008

2008-present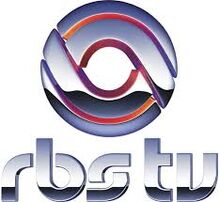 Lig TV, NSC TV or DNC TV
2017 (tentative)
As part of the sale of the Grupo RBS operations in the state of Santa Catarina to Grupo NC, the local operations of RBS TV will have a new name, to be chosen by popular vote.
The shortlisted names, developed by Interbrand, which will also be in charge of the overall identity of the operation, are Lig (from "ligação", Portuguese for "connection"), NSC (standing for "Nossa Santa Catarina", "Our Santa Catarina") and DNC (for "DNA Catarinense", "Santa Catarina DNA"). The vote will run for two weeks, starting in late April 2017.
Ad blocker interference detected!
Wikia is a free-to-use site that makes money from advertising. We have a modified experience for viewers using ad blockers

Wikia is not accessible if you've made further modifications. Remove the custom ad blocker rule(s) and the page will load as expected.