Contents

2005-2007
2007-2010
2010-2011
QTV (Quality Television) or Q is a secondary television network owned by GMA Network subsidiaries of Citynet Network Marketing and Productions broadcasts from November 11, 2005 to February 20, 2011. featured imported news, public affairs, dramas, entertainment, sports lifestyle-oriented programming.
QTV
2005–2007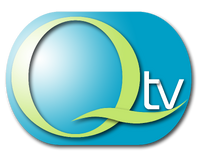 On November 11, 2005, it was officially launched as QTV (Quality Television) were Programming would return to DWDB Channel 27 as the channel became a repeater of DZOE Channel 11—which served as the flagship for GMA's new national network.
Q
2007–2010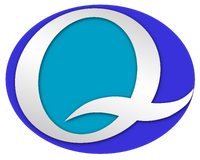 On March 18, 2007, QTV was rebranded as simply Q.
2010–2011
On February 20, 2011, Q Following changes broadcasting and it was rebranded channel as GMA News TV.
Other
Analog and Digital TV stations in Metro/Mega Manila, Philippines
Analog
VHF Stations
DWWX-TV 2 (ABS-CBN) | DWGT-TV 4 (PTV) | DWET-TV 5 (TV5) | DZBB-TV 7 (GMA) | DZKB-TV 9 (RPN/CNN Philippines) | DWDB-TV 11 (GMA News TV) | DZTV-TV 13 (IBC)
---
UHF stations
DWCP-TV 21 (SBN/ETC) | DWAC-TV 23 (S+A) | DZEC-TV 25 (Net 25) | DZRJ-TV 29 (RJTV/2nd Avenue) | DWKC-TV 31 (BEAM) | DWXI-TV 35 (DBS) | DWAO-TV 37 (UNTV) | DWBP-TV 39 (SMNI) | DWNB-TV 41 (AksyonTV) | DWVN-TV 45 (3ABN/Hope Channe PHL) | DZCE-TV 48 (INC TV)
---
Digital television stations
19 (CNN Philippines) | 22 (ETC, 2nd Avenue) | 27 (GMA, GMA News TV) | 32 (Shop TV, O Shopping, TV Shop Philippines, Shop Japan Philippines, Pilipinas HD, TeleVShop, Island Living Channel, Inquirer 990 Television,PinoyHowToTV, EGG HD) | 33 (Light Network) | 38 (UNTV, ADDTV) | 40 (SMNI) | 42 (PTV, Salaam TV) | 43 (ABS-CBN, S+A, Cine Mo!, Yey!, Knowledge Channel, DZMM TeleRadyo, KBO) | 44 (Hope Channel Philippines,3ABN,Hope Channel International,GNN) | 49 (Net 25,INC TV) | 51 (TV5, AksyonTV)
---
Inactive stations
33 (DZOZ-TV) | 43 (DWBM-TV) | 47 DWDZ-TV | 68 (DWBC-TV)