Contents

1924–1949​​
1949–1968
1968–present
Gebrüder Dassler Schuhfabrik
1924–1949​​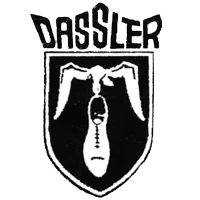 Founded in 1924 by Dassler Brothers: Adolf "Adi" and Rudolf.
Puma
1949–1968
In 1948, the company was split in two companies. Adolf renamed the former company as Adidas and Rudolf founded a new one: Puma.
The old logo with the words "Rudolf Dassler Schuhfabrik". Puma jumps by the letter D (the first letter of the name Dassler).
1968–present
The new logo with a new font and new design animal.
External links