Ad blocker interference detected!
Wikia is a free-to-use site that makes money from advertising. We have a modified experience for viewers using ad blockers

Wikia is not accessible if you've made further modifications. Remove the custom ad blocker rule(s) and the page will load as expected.
Pro7
1989–1994
ProSieben started out as Pro7 on 1 January 1989. However during specific theme days, this logo was reused as an on-screen logo on June 2, June 9, October 6 and October 24, 2016.
See ident
ProSieben
1994–present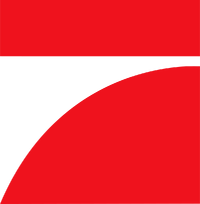 ProSieben adopted a new logo on October 24, 1994.
Austria
---
---
---
---
---
---
---
---
---
---