Polpaico is a cement brand of Chile.
1945-1990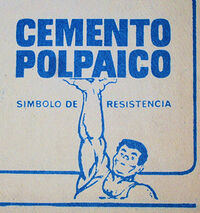 The logo marked the debut of the mascot of the company, named "Fortachín".
1990-2018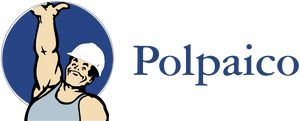 After new laws enhancing safety at work, the logo added a helmet to "Fortachín".
2018-present
On 23 November 2018 Polpaico introduced a refresh on their logo, with a revised design for Fortachín.[1]
References