"PS2" redirects here. For other uses, see PS2 (disambiguation).
1999 (pre-release), 2000–2013 (console run), 2015-present (retrocompatibility from PS4)

Advertisements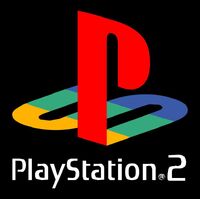 This logo variant icon is used in print ads for various PlayStation 2 games and some television commercials.
Trivia
PlayStation 2 is the longest running PlayStation brand as of April 2018.