2012-2014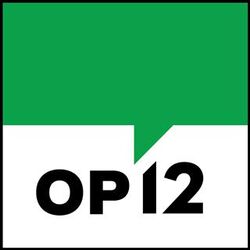 OP 12 shared the same signal with Ketnet on terrestial and digital channel 12. It broadcasted programs for youth community, included productions in English language. Also had events related with some radio stations (Radio 1, Studio Brussel and MNM). On December 31, 2014 was the last broadcast of OP12. Since January 1, 2015 to be done by the savings no daily broadcasts. The channel will still be used for decoupling and Ketnet as evasive and service channel for Één and Canvas under the title Één+ and Canvas+.
Ad blocker interference detected!
Wikia is a free-to-use site that makes money from advertising. We have a modified experience for viewers using ad blockers

Wikia is not accessible if you've made further modifications. Remove the custom ad blocker rule(s) and the page will load as expected.