Contents

1994–2005
2005–2011
2011–present
For other uses, see Nova TV.
1994–2005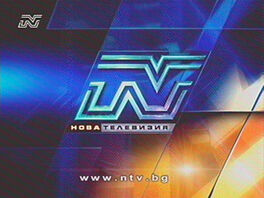 2005–2011
Nova Television Bulgaria adopted its new look on September 19, 2005. Three years later it was sold to Modern Times Group.
2011–present
Nova Television Bulgaria and all the channels of the group adopted new look in September 12, 2011.
Other links
For releated logos see: NOVA (Bulgaria)/Other.
TV Channels: Viasat | TV3 (Hungary, Sweden, Latvia, Lithuania, Estonia, Norway, Denmark) (HD) | TV6 (Sweden, Hungary, Latvia, Lithuania, Estonia, Norway) (HD) | TV8 (Sweden, Lithuania) (HD) | TV10 | Viasat4 (Norway) (HD) | TV3+ (Latvia, Estonia, Denmark) (HD) | TV3 Puls (Denmark) | TV3 Sport (Sweden, Denmark) | TV3 Max (Denmark) | Nova (Bulgaria) | Kino Nova | Nova Sport | Diema | Diema Family | Diema Sport (HD) | Viasat1 | TV Prima (HD, +1 HD) | Prima Cool (HD) | Prima Love | Prima Max | Prima Zoom | Prima Krimi | Prima Comedy Central | Kanāls 2
---
Film Channels: Viasat Film Premiere (HD) | Viasat Film Action (HD) | Viasat Film Hits (HD) | Viasat Series (HD) | Viasat Film Family (HD) | Viasat Film Comedy (HD) | TV1000 (East) | TV1000 Action (East) | TV1000 Русское Кино | TV1000 Premium | TV1000 Megahit | TV1000 Comedy
---
Sports Channels: Viasat Sport (HD) | Viasat Fotboll (Sweden) (HD) | Viasat Motor (HD) | Viasat Golf (HD) | Viasat Hockey (HD) | Viasat Fotball (Norway) (HD) | Viasat Sport Baltic | TV2 Sport Premium (Norway) (HD)
---
Documentary Channels: Epic Drama | Viasat Nature (HD) | Viasat Series (HD) | Viasat History (HD) | Viasat Explore (HD) Poland: Polsat Viasat Nature | Polsat Viasat History | Polsat Viasat Explore
---
Channel Blocks: Viasat Epic
---
Radio: Rix FM | Lugna favoriter | Bandit Rock | NRJ | Star FM (Sweden) | P4 | P5 | P6 | P7 | NRJ | P8 | P9 | P10 | P4 Bandit | Tour of Norway | Radio Country | P5 Nonstop Hits | Power Hit Radio | Star FM | Radio Nova
---
---
Defunct: TV1000 +1 (Plus One) | ZTV (Norway, Sweden, Denmark) | TV3+ (Norway) | Viasat Plus | Viasat Premier League HD | Viasat SportN | Viasat 3D | TV 2 Sport (HD) | Viasat Film Nordic (HD) | Viasat Film Drama (HD) | Viasat Film Classic | Viasat Crime (HD)