North London Railways
1994 - 1996
Prior to privatisation, Network SouthEast was divided into eleven separate companies. One of which was North London Railways.
1996 - 1997
This logo would briefly be used by the privatised company during 1997.
Silverlink
1997 - 2007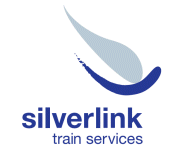 Later in 1997, North London Railways was rebranded Silverlink.
In 2007, the North London franchise was disbanded. Part of it merging with part of the former Central franchise to become the West Midlands franchise. The remaining part of the North London franchise was transferred to Transport for London control and rebranded London Overground.
Ad blocker interference detected!
Wikia is a free-to-use site that makes money from advertising. We have a modified experience for viewers using ad blockers

Wikia is not accessible if you've made further modifications. Remove the custom ad blocker rule(s) and the page will load as expected.