Ad blocker interference detected!
Wikia is a free-to-use site that makes money from advertising. We have a modified experience for viewers using ad blockers

Wikia is not accessible if you've made further modifications. Remove the custom ad blocker rule(s) and the page will load as expected.
Nintendo NX
2015 (pre-E3)
This logo is an early version of the Switch when it was codenamed NX.
2016 (pre-announcement)
In Project Sonic's 2017 Trailer, a logo with a slightly different font appeared.
Nintendo Switch
2016–present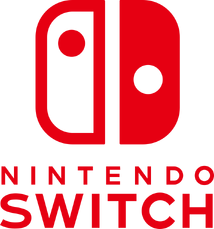 The console was unveiled in a video released by Nintendo on October 20, 2016 along with the official name and logo. It will be released March 2017.