1979-1990
1990-1995
1990-2009
1992-1993
1992-1994
1993
1993-2009
1993
1993-1995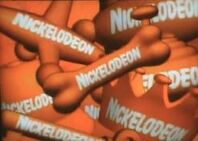 1993-1997
1994
April 10th-December 16th, 1994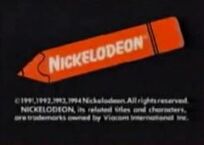 1994-2004
This article or section lacks a former logo at the moment. You can help Logopedia by uploading it here.
1996-2008
1998-2003
1998-2005
On March 3rd, 1999 Nick begins showing re-typed credits on the left side of the screen with the show's logo on top, while showing promos on the right side and using older Nickelodeon logos that wasn't being used on TV with copyright notice at the bottom while the show's end theme was playing.
2000-2006
2006-2009
2009-present
2017-present
Ad blocker interference detected!
Wikia is a free-to-use site that makes money from advertising. We have a modified experience for viewers using ad blockers

Wikia is not accessible if you've made further modifications. Remove the custom ad blocker rule(s) and the page will load as expected.