1981–1984
1984–2005
1995–2003 ID's
Camp Nickelodeon
All of these ID's, which debuted in 1988, were produced by Howard Hoffman.
An additional set of "Camp Nickelodeon" ID's, produced by One-Eighty-One Productions, debuted in 1991.
Stings
At 6 a.m. ET on May 17, 1993, following a contest (the contest was called "The New Shapes Contest") held by Nickelodeon, the network debuted a series of new CGI stings, produced in-house. An additional set of stings premiered on August 1, 1996. The stings were used for over 16 years.
1984–1993
1993–1996
These endtags were designed by Barry Deck and made their world premiere on May 17, 1993 at 6 a.m. ET along with Nickelodeon's animated 3D logo stings.
1996–1998
1998–2000
Bumpers
1985–1993
1993–1997
1995–1998
1998–2000
All of these bumpers were produced by Colossal Pictures.
1991–2005
Character IDs Set A (1991–2002)
In 1991, when Nicktoons launched, a few IDs with Nickelodeon characters were shown.
Character IDs Set B (1999–2003)
In 1999, Nickelodeon phased out Set A of the Character IDs and replaced them with newer ones.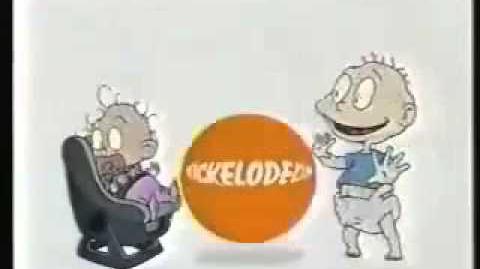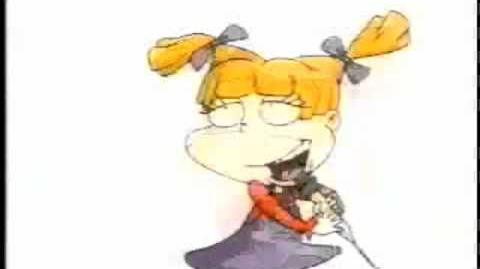 Character ID's Set C (2003–2005)
In 2003, Nickelodeon began airing similar ID's by Primal Screen.
Abstract ID's (2000–2003)
Pictograph ID's (2002–2004)
Orange Splat IDs (2003–2005)
World IDs (1999–2002)
Also, Nickelodeon started using ID's featuring children around the world.
2005–2009
Idents
Bumpers