Central Florida News 13
1997–2013
News 13
2013–present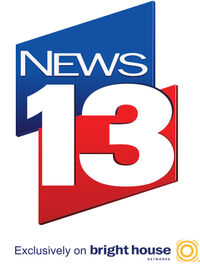 On August 27, 2013, the channel rebranded from Central Florida News 13 to simply News 13, adopting a similar logo to its sister channel Bay News 9. The channel also changed its slogan from All Local, All The Time. to News. Weather. Now.
Ad blocker interference detected!
Wikia is a free-to-use site that makes money from advertising. We have a modified experience for viewers using ad blockers

Wikia is not accessible if you've made further modifications. Remove the custom ad blocker rule(s) and the page will load as expected.