Xtranormal
2008-2009
2009–2010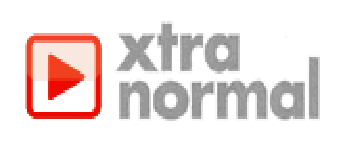 A play button was added to the logo in 2009, while the gray text was revived.
2010-2013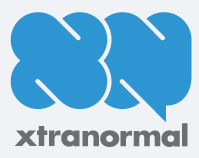 The play button was omitted in 2010, and was replaced. Xtranormal was shut down on October 2013, after 5 years of excellent 3D video making.
Nawmal
2015-present

Although Xtranormal shut down in 2013 it returned as Nawmal in 2015.