2012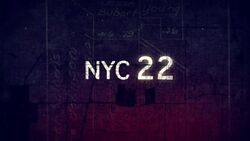 This series logo aired from April 15 to August 11, 2012.
After they conclude 13 of this episode, then on May 13, 2012 the series cancelled after one season (no season two) along with CSI: Miami.
On July 7, 2012 the series returned after pulling-out the remaining episodes.
The final episode was "Turf War".