Contents

2003–2008
2008–2012
2012–present
2003–2008
2008–2012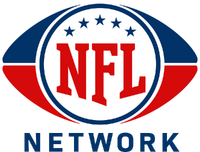 In 2008, NFL Network logo was amended, with the changes in the NFL logo.
2012–present

On April 26, 2012, NFL Network changed again, in line with the other NFL Media logos, such as those for NFL Films, NFL.com and NFL RedZone.
Ad blocker interference detected!
Wikia is a free-to-use site that makes money from advertising. We have a modified experience for viewers using ad blockers

Wikia is not accessible if you've made further modifications. Remove the custom ad blocker rule(s) and the page will load as expected.