For the first film in the series from 2013, see My Little Pony: Equestria Girls (film).
2013-present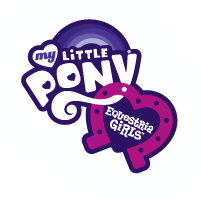 In 2013, Hasbro made another My Little Pony toy line with pony-like human dolls rather than just pony dolls. This toy line was made so Hasbro can compete with Mattel's Monster High and Ever After High dolls and MGA Entertainment's Bratz.
Packages
Main article: My Little Pony/Packages
See also
Movies
Ad blocker interference detected!
Wikia is a free-to-use site that makes money from advertising. We have a modified experience for viewers using ad blockers

Wikia is not accessible if you've made further modifications. Remove the custom ad blocker rule(s) and the page will load as expected.