1995/1996-2002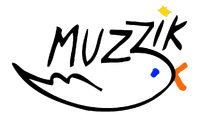 Muzzik was created in November 1995, but only aired on February 19, 1996. It was held by Groupe MCM, now known as Lagardère and broadcasted world, jazz and classical music among others, including 4 daily fixed programs. The logo, which represents a cuckoo made by the second "Z", was designed (hand-drawn, to be precise) by Jean-Charles de Castelbajac. It stood until 2003, a year after the channel's merge, but without the wordmark. Its visual identity was created with Malcom McLaren's help on the music, which is important to Castelbajac to make the channel "broadcast with harmony".
Muzzik has merged with Mezzo on April 12, 2002 at 12:42 (GMT +1), while keeping the latter's name, adding to this channel (Mezzo) the ability to broadcast Jazz with its usual programs.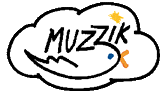 Alternative logo. This logo was used on their website in 1999.
Libération's description about Muzzik (FR)
Announcement from Canalsatellite, May 1, 1996 (INA archive)
Lagardère Active
---
---
---
Ad blocker interference detected!
Wikia is a free-to-use site that makes money from advertising. We have a modified experience for viewers using ad blockers

Wikia is not accessible if you've made further modifications. Remove the custom ad blocker rule(s) and the page will load as expected.