Not to be confused with Foxtel Movie Greats which was launched in 2018.
---
Movie Greats showed films from the back catalogues of the studios. Often there were themed months, or marathons of movies. Classic movies are shown on this channel, which ranges from between the 1930s up until the mid-1990s.
The Movie Network
1995–1997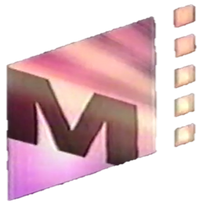 A better version of this logo is needed, due to the picture quality, inaccuracies or other issues with the uploaded logo. You can help Logopedia by uploading it here.
The network launched 20 September 1995 as The Movie Network.
Movie Greats
1997–2009

On September 7 1997, The Movie Network became Movie Greats.
2009–2012

On December 31 2012, Movie Greats and the other Movie Network channels were closed. Movie Network and Showtime were merged into Foxtel Movies and launched in January 1, 2013.