2004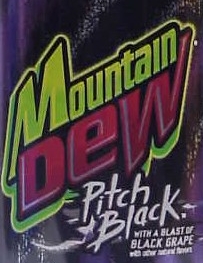 2011-present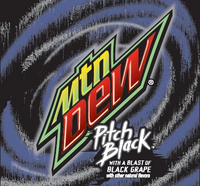 In 2011, this flavour came back only in Speedway gas stations and was available in some countries.
In 2016, after the end of DEWcison 2016, Mountain Dew Pitch Black won against Mountain Dew Baja Blast, with a total 5,789,284 million votes.
Ad blocker interference detected!
Wikia is a free-to-use site that makes money from advertising. We have a modified experience for viewers using ad blockers

Wikia is not accessible if you've made further modifications. Remove the custom ad blocker rule(s) and the page will load as expected.