2008-present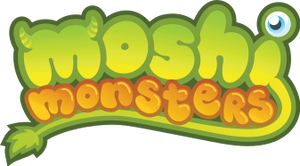 Moshi Monsters was developed in 2007 by the British media company Mind Candy and launched in April 2008. As of December 2009, there were 10 million players registered. In March 2010, Mind Candy announced that there were 15 million users and by September 2010 that number had surpassed 25 million. In June 2011 it was announced that there were 50 million users. The game that is supposedly played by one in three British children, makes revenue through the sale of paid membership options as well as licensed merchandise.
Ad blocker interference detected!
Wikia is a free-to-use site that makes money from advertising. We have a modified experience for viewers using ad blockers

Wikia is not accessible if you've made further modifications. Remove the custom ad blocker rule(s) and the page will load as expected.