Contents

1996-2004
2004-2013
2013-present
1996-2004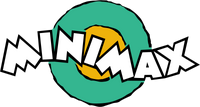 2004-2013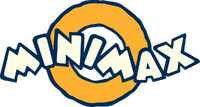 This logo is never used in Poland and Spain, because at Fall 2004 Minimax Poland (which was owned there by Canal+ Cyfrowy) was rebranded to ZigZap and Minimax Spain was rebrand to Fox Kids in 1998.
On 20th February 2006, the channel was given the new look and replaced its original six mascots with new characters.
[2]
2013-present
The new logo, which is updated version of the previous one, is used since March 22, 2013.