Contents

1996-2004
2004-2013
2013-present
1994-1996 (Spain only)
1996-2004, 1996-1998 (Spain)
In 1998, , Minimax was rebranded to Fox Kids in Spain (now
Disney XD (Spain)
).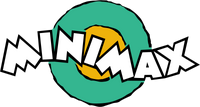 2004-2013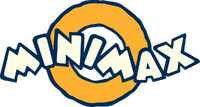 This logo was never used in Poland and Spain, because on October 16, 2004, Minimax Poland (which was owned there by Canal+ Cyfrowy) was rebranded to ZigZap, while in Spain it became the Spanish Fox Kids by 1998.
On 20th February 2006, the channel was given a new look and replaced its original six mascots with new characters.
[2]
2013-present
Used since 27 March 2013.