This article is being considered for protection.

You can discuss it at Talk:Microsoft FreeCell. This page should be protected for the following reason: Due to Dan9122 edit warning. See the history in the page
1991 (Microsoft Entertainment Pack Vol. 2), 1995-2006 (Windows 95, 98, NT, 2000/ME, and XP)
FreeCell was first included in the second volume of the Microsoft Entertainment Pack, and that was before the game got bundled with Windows 95 and later editions of Windows up to and including Windows 7.
2006-present (Windows Vista and 7)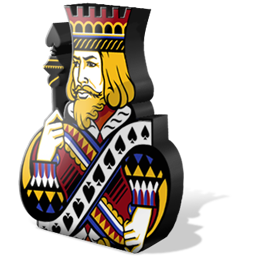 The logo was enhanced in 2006 for Windows Vista and 7. Since Windows 8's launch, FreeCell is only avaliable in the Microsoft Solitaire Collection.
Ad blocker interference detected!
Wikia is a free-to-use site that makes money from advertising. We have a modified experience for viewers using ad blockers

Wikia is not accessible if you've made further modifications. Remove the custom ad blocker rule(s) and the page will load as expected.