This article is a candidate for merging.

This page should be merged into Internet Explorer because they were called that name back then before it went defunct in 2017. Remember to check what links here and the page history before merging. If you disagree with the merging, please explain why on the candidates for merging talk page. This template may only be removed after discussion is resolved on the aforementioned page.
Project Spartan
2015 (Beta)
Spartan was the codename for a new web browser developed by Microsoft included with Windows 10.
Microsoft Edge
2015–present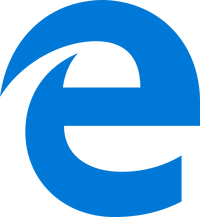 On April 29, 2015 at Microsoft's Build Conference, the company revealed that Spartan would be officially named Microsoft Edge, with a logo reminiscent of Internet Explorer.