Project Spartan
2015 (Beta)
Spartan was the codename for a new web browser developed by Microsoft included with Windows 10.
Microsoft Edge
2015–present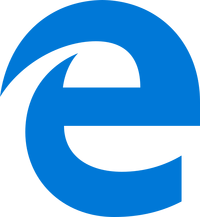 On April 29, 2015 at Microsoft's Build Conference, the company revealed that Spartan would be officially named Microsoft Edge, with a logo reminiscent of Internet Explorer.
Ad blocker interference detected!
Wikia is a free-to-use site that makes money from advertising. We have a modified experience for viewers using ad blockers

Wikia is not accessible if you've made further modifications. Remove the custom ad blocker rule(s) and the page will load as expected.