1986–Present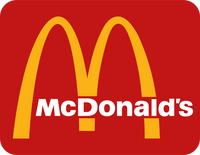 In 1986, McDonald's opened its first Turkish restaurant. It was in Istanbul.
2003–present
Since 2003, the main slogan used for McDonald's Turkey is "iste bunu seviyorum", although it has been in primary use in recent years.
2006–present
As part of the first restaurant redesign for decades, called 'Forever Young', the logo was redesigned.