1993-present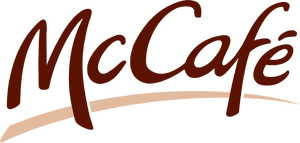 McCafé was first introduced in 1993. This logo is used on coffee-related beverages sold at the McCafé side of the main ordering counter at most McDonald's restaurants, as well as signage over said portion of the counter.
Ad blocker interference detected!
Wikia is a free-to-use site that makes money from advertising. We have a modified experience for viewers using ad blockers

Wikia is not accessible if you've made further modifications. Remove the custom ad blocker rule(s) and the page will load as expected.