The Lyons Group
1988-1992
Lyrick Studios
1988-1997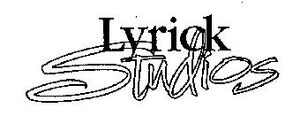 Though this logo was used, it was never seen on any VHS tapes distributed by the company in favor off the next logo.
1992-2001
1997-1998
1998-2001
Following the acquisition of Lyrick in 2001, HIT Entertainment only uses the logo and company name only references to the series of Lyrick until 2005. The name of the company disappeared in 2012.
Note
Although Lyrick Studios is an overall independent children's studio, it didn't always release its titles on its own. It once had a deal with PBS to distribute Barney & Friends, under its PBS Kids label, but during the television release only, as Lyrick fully owns that title on video.