Lund University, or Lunds universitet in Swedish, is a university in southern Sweden.
Ever since its foundation in the 17th century, it has used a seal with the same basic elements and composition. At the center of the seal is a lion with a crown, a sword and a book. Above the lion is the university motto "Ad utrumque", a shorter version of the phrase "ad utrumque paratus", which is latin for "prepared for both", referring to the sword and the book. In the ring of the seal, one can read "Sigillum Universitatis Gothorum Carolinae".[1]
19?? –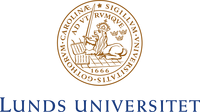 Ad blocker interference detected!
Wikia is a free-to-use site that makes money from advertising. We have a modified experience for viewers using ad blockers

Wikia is not accessible if you've made further modifications. Remove the custom ad blocker rule(s) and the page will load as expected.