Lucasfilm Games
1982–1991

LucasArts was created in 1982 as Lucasfilm Games.
LucasArts
1991–2005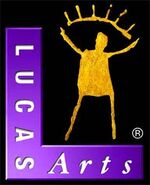 In 1991, Lucasfilm Games was renamed as LucasArts.
2005–present
LucasArts' developing division was closed by The Walt Disney Company on April 4, 2013, and canceled two Star Wars games that were in development. LucasArts is now a video game licensee and publisher.