1930–1931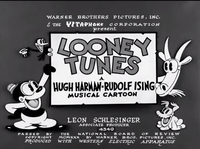 1931–1932
1932–1933
1933–1934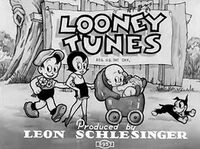 1934–1935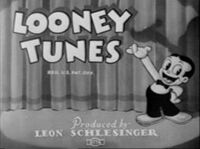 1935–1936
Openings
Endings
1936–1937
Openings
Endings
1937–1942
Openings
Endings
1942–1964
Openings
Endings
April 27, 1963, February 29, 1964, August 1, 1964–September 20, 1969
April 27, 1963, February 29, 1964, August 1, 1964–1967

April 27, 1963, February 29, 1964, August 1–October 1964
This logo was seen on the first 3 cartoons.
1965–1967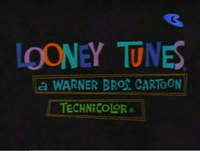 October-December 1967
This logo was introduced when
Warner Bros. Pictures
merged with
Seven Arts
to form
Warner Bros.
-
Seven Arts
.
January 1968-September 20, 1969

Second version of this logo until the closure of WB animation.
1984–present
1987–2000
2003–2004
2006
See also
External links
Ad blocker interference detected!
Wikia is a free-to-use site that makes money from advertising. We have a modified experience for viewers using ad blockers

Wikia is not accessible if you've made further modifications. Remove the custom ad blocker rule(s) and the page will load as expected.