Olympics
2003–2007 (bidding)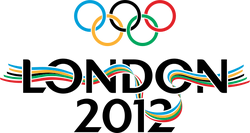 The logo for London's 2012 Olympic application was unveiled on November 17, 2003 at The Roundhouse in North London. It was created by an agency called Kino Design and shows a ribbon in the Olympic colours flowing through the words "London 2012" in the shape of the river Thames.[1][2]
2007–2012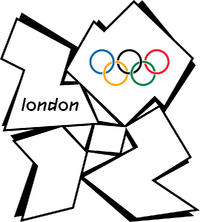 The official logo for the 2012 London Olympics was unveiled at June 4, 2007. The agency behind the logo was Wolff Olins.
The mark is based on the year 2012 and includes the Olympic rings and the word London. It came in four basic colour variants: pink, blue, green and orange. Further variants have been added over time, also using the same basic shape.
This was the first time the Paralympics logo would be based on the same shape as the Olympic logo, "reflecting London's commitment to hosting a truly integrated Paralympic Games". It includes more patterns within the shape and uses the Paralympics emblem instead of the Olympic rings
The edgy design that broke away from other Olympic logos sparked lots of public debate when it was presented.
Paralympics
2007-2012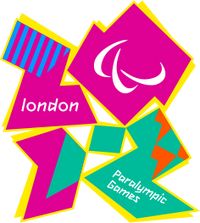 Ad blocker interference detected!
Wikia is a free-to-use site that makes money from advertising. We have a modified experience for viewers using ad blockers

Wikia is not accessible if you've made further modifications. Remove the custom ad blocker rule(s) and the page will load as expected.