LIN TV
1994-1997
This article or section lacks a former logo at the moment. You can help Logopedia by uploading it here.
1997–2010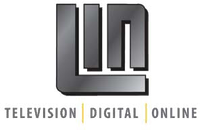 LIN Media
2010–2014
Although the company became "LIN Media" in 2010, its legal name remained "LIN Television Corporation" until 2013.
LIN Media officially merged with Media General in December 2014.