Katie Face Productions is the production company of Tony Danza. The name of the company comes from his reaction to seeing his newborn daughter for the first time.
1991-1997
This article or section lacks a former logo at the moment. You can help Logopedia by uploading it here.
Used in the ABC sitcom, Hudson Street, which lasted from late 1995-mid 1996.
2004-2006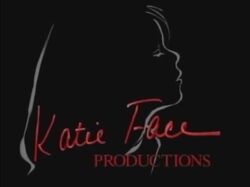 Used in The Tony Danza Show, which lasted from late 2004-mid 2006.