ONE Television
2006-2007
Kanal 9
2007-2014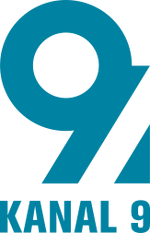 This logo has been used since the channel started broadcasting in 2007. It was designed by Dallas Sthlm and Kanal 5's creative executive Daniel Wallmark.[1]
A new slogan, Avkopplande tv ("Relaxing TV"), was adopted in early 2008.[2] It was followed by new graphics and idents based on that slogan in April 2008. The word "Kanal 9" was dropped from the logo in the process.
Another new graphics package, the third one created by Dallas Sthlm, was launched on December 17, 2010. This time, the idents feature a 3D version of the logo in various settings, such as a meadow, a city and in water.
2014-present
Ad blocker interference detected!
Wikia is a free-to-use site that makes money from advertising. We have a modified experience for viewers using ad blockers

Wikia is not accessible if you've made further modifications. Remove the custom ad blocker rule(s) and the page will load as expected.