Liberty International
1996-2010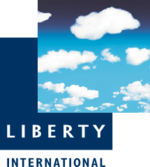 Capital Shopping Centres
2010-2013

Intu Properties
2013-present

On 16 January 2013, Capital Shopping Centres announced to change their name to Intu Properties, and also put the brand on their shopping centres.
The changes started in circa May 2013.
Ad blocker interference detected!
Wikia is a free-to-use site that makes money from advertising. We have a modified experience for viewers using ad blockers

Wikia is not accessible if you've made further modifications. Remove the custom ad blocker rule(s) and the page will load as expected.