1990–2001; 2006–2007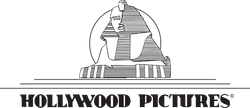 1993
Only shown during a trailer of Super Mario Bros.
In-credit variations
Note
The concept of this logo is very questionabe, as it should either have displayed the Hollywood sign, or been called Egypt Pictures.
Videos
Ad blocker interference detected!
Wikia is a free-to-use site that makes money from advertising. We have a modified experience for viewers using ad blockers

Wikia is not accessible if you've made further modifications. Remove the custom ad blocker rule(s) and the page will load as expected.