Hillary Clinton presidential campaign, 2016
Talk

0
Share
Ad blocker interference detected!
Wikia is a free-to-use site that makes money from advertising. We have a modified experience for viewers using ad blockers

Wikia is not accessible if you've made further modifications. Remove the custom ad blocker rule(s) and the page will load as expected.
Clinton Campaign 2016
2015–2016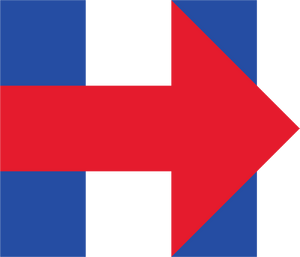 Campaign use from June 13, 2015 to July 22, 2016.
Clinton-Kaine Campaign
2016


Campaign use from July 23, 2016 until she defeated on November 8, 2016. Hillary's running mate is senator Timothy "Tim" Kaine.