1997–2009
The series' original logo were stylized letters "GT", the G in blue while the T is in red. This specific version was only used in 1997, for the first game.
2009–2013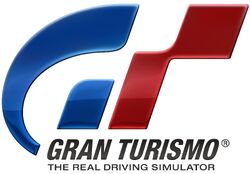 Starting with Gran Turismo PSP, the series' logo was given a glossy look.
2013–present
Starting with Gran Turismo 6 the logo returned to a flat look and is now solely black, or white when on dark backgrounds.
Ad blocker interference detected!
Wikia is a free-to-use site that makes money from advertising. We have a modified experience for viewers using ad blockers

Wikia is not accessible if you've made further modifications. Remove the custom ad blocker rule(s) and the page will load as expected.