1975–1980s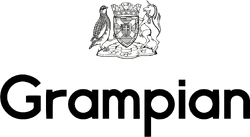 Grampian Regional Council was established on 16th May 1975 as part of a new two-tiered system of regional and district councils. The region had five district councils: Aberdeen, Banff and Buchan, Gordon, Kincardine and Deeside, and Moray.
1980s–1996
With the 1996 redefinition of local authorities in Scotland, the Grampian region was split into three new council regions: Aberdeen City Council, Aberdeenshire Council and The Moray Council.
Ad blocker interference detected!
Wikia is a free-to-use site that makes money from advertising. We have a modified experience for viewers using ad blockers

Wikia is not accessible if you've made further modifications. Remove the custom ad blocker rule(s) and the page will load as expected.